Our Port Orange Dental Team
At Dr. Kim's dental office in Port Orange, we offer our patients a soothing, calm and relaxing environment where they can enjoy high-quality dental care free from stress and worry.
We know that going to the dentist typically doesn't top the list of most people's preferred activities, but we're trying to change that for our patients in every aspect from our excellent team to our spa-like amenities
Our professional staff will care for you and your family, and make you feel right at home.
---
Valerie D'Esposito, EFDA
Studio Office Manager
Valerie is a Florida native which is a rare occurrence! She grew up right here in Port Orange, Florida and brings over 20 years of experience as an administrative assistant to our practice. Valerie completed her expanded functions in dental auxiliary at the University of Florida in 2012 – GO GATORS! She served as our lead surgical assistant for many years working hand in hand with Dr. Kim in surgery. She has a true love for dentistry and is always continuing her education with CE courses and training. Valerie has been with our practice for 12 years now and has truly been a wonderful asset to our success. In her spare time Valerie loves going to the beach, boating, watching and participating in her son's little league baseball games, watching college football and MLB - Go Yankees. She is an avid music lover as well of all genres (try some trivia on her). Valerie resides in Port Orange with her husband Scott and their three sons Noah, Aiden and Dalton.
---
Breanne Lanich
Patient Coordinator
Bre is our fresh face at the front desk. Born and raised in Bunnell, Florida and a current resident of Pierson. Bre brings to our office a love for dental and a very outgoing personality. She enjoys assisting patients with all of their dental needs and is always working to learn new things daily. Bre has been with our practice for 3 years now. She is an avid outdoors girl and in her spare time she enjoys spending time with her three daughters, boating, riding horses, playing in the woods and traveling.
---
Chloe Finocchio, RDH
Dental Hygienist
Full Bio coming soon......
---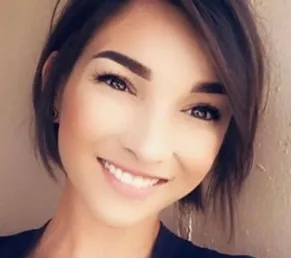 Savannah Richert, EFDA
Lead Dental Assistant
Full Bio Coming.....
Savannah has been with our practice over a year now and brings a lot of dental knowledge. Prior to joining our practice she worked in Pediatric Dentistry.
---
Sydney Climer, EFDA
Dental Assistant
Full bio coming soon.....
---
Staff Outtings are some of our favorite things to do as a work family!