Posts for tag: tooth decay
By Ultimate Dental Studio
March 30, 2019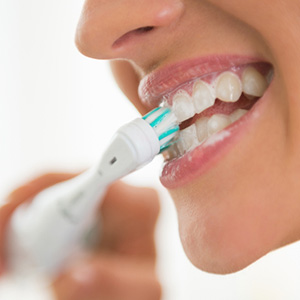 If your dentist found tooth decay on your last visit, you might have been surprised. But tooth decay doesn't occur suddenly—it's a process that takes time to unfold.
It begins with bacteria—too many, that is. Bacteria naturally live in the mouth, but when their populations grow (often because of an abundance of leftover sugar to feed on) they produce high amounts of acid, a byproduct of their digestion. Too much acid contact over time softens and eventually erodes tooth enamel, making decay easier to advance into the tooth.
So, one important strategy for preventing tooth decay is to keep your mouth's bacterial population under control. To do that, here are 4 common-sense tactics you should perform between dental visits.
Practice daily hygiene. Bacteria thrive in dental plaque, a thin film of food particles that builds up on teeth. By both brushing and flossing you can reduce plaque buildup and in turn reduce disease-causing bacteria. In addition, brushing with a fluoride toothpaste can also help strengthen tooth enamel against acid attacks.
Cut back on sugar. Reducing how much sugar you eat—and how often –deprives bacteria of a prime food source. Constant snacking throughout the day on sweets worsens the problem because it prevents saliva, the body's natural acid neutralizer, from reducing high acid levels produced while eating. Constant snacking doesn't allow saliva to complete this process, which normally takes about thirty minutes to an hour. To avoid this scenario, limit any sweets you eat to mealtimes only.
Wait to brush after eating. Although this sounds counterintuitive, your tooth enamel is in a softened state until saliva completes the acid neutralizing process previously described. If you brush immediately after eating you could brush away tiny particles of softened enamel. Instead, rinse your mouth out with water and wait an hour for saliva to do its work before brushing.
Boost your saliva. Inadequate saliva flow could inhibit the fluid's ability to adequately neutralize acid or provide other restorative benefits to tooth enamel. You can improve flow with supplements or medications, or by drinking more water during the day. Products with xylitol, a natural sugar alternative, could give you a double benefit: chewing gums and mints containing it could stimulate more saliva flow and the xylitol itself can inhibit bacterial growth.
If you would like more information on staying ahead of tooth decay, please contact us or schedule an appointment for a consultation.
By Ultimate Dental Studio
October 04, 2016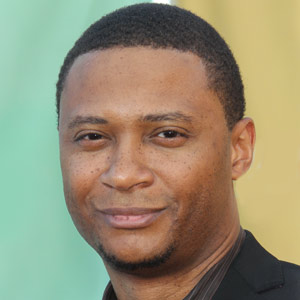 Cavities can happen even before a baby has his first piece of candy. This was the difficult lesson actor David Ramsey of the TV shows Arrow and Dexter learned when his son DJ's teeth were first emerging.
"His first teeth came in weak," Ramsey recalled in a recent interview. "They had brown spots on them and they were brittle." Those brown spots, he said, quickly turned into cavi­ties. How did this happen?
Ramsey said DJ's dentist suspected it had to do with the child's feedings — not what he was being fed but how. DJ was often nursed to sleep, "so there were pools of breast milk that he could go to sleep with in his mouth," Ramsey explained.
While breastfeeding offers an infant many health benefits, problems can occur when the natural sugars in breast milk are left in contact with teeth for long periods.  Sugar feeds decay-causing oral bacteria, and these bacteria in turn release tooth-eroding acids. The softer teeth of a young child are particularly vulnerable to these acids; the end result can be tooth decay.
This condition, technically known as "early child caries," is referred to in laymen's terms as "baby bottle tooth decay." However, it can result from nighttime feedings by bottle or breast. The best way to prevent this problem is to avoid nursing babies to sleep at night once they reach the teething stage; a bottle-fed baby should not be allowed to fall asleep with anything but water in their bottle or "sippy cup."
Here are some other basics of infant dental care that every parent should know:
Wipe your baby's newly emerging teeth with a clean, moist washcloth after feedings.
Brush teeth that have completely grown in with a soft-bristled, child-size toothbrush and a smear of fluoride toothpaste no bigger than a grain of rice.
Start regular dental checkups by the first birthday.
Fortunately, Ramsey reports that his son is doing very well after an extended period of professional dental treatments and parental vigilance.
"It took a number of months, but his teeth are much, much better," he said. "Right now we're still helping him and we're still really on top of the teeth situation."
If you would like more information on dental care for babies and toddlers, please contact us or schedule an appointment for a consultation. You can also learn more by reading the Dear Doctor magazine articles "The Age One Dental Visit" and "Dentistry & Oral Health for Children."
By Ultimate Dental Studio
June 05, 2016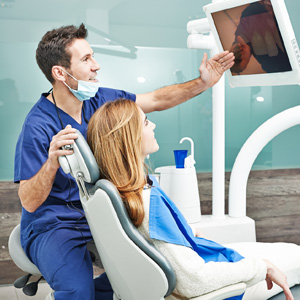 Preventing tooth decay is mostly about the basics: daily brushing and flossing followed by regular dental cleanings and checkups. But there's also a bigger picture: your own personal risk profile for decay based on factors you can modify directly — and those you can't.
The first type of factor usually involves habits and behavior that either work with your mouth's natural defenses to fight decay or against it. Besides regular hygiene, your diet is probably the most important of these you can modify for better dental health.
A diet rich in fresh vegetables, protein and dairy products boosts strong, healthy teeth resistant to decay. Conversely, bacteria thrive on the sugar in many snack foods, while sodas, sports or energy drinks elevate acid levels that soften and erode the minerals in your teeth's enamel.
Lifestyle habits like tobacco use or excessive alcohol consumption also increase your decay risk. Not only do they promote plaque buildup (the thin film of bacteria and food particles that feeds the decay process), but tobacco especially can impede the body's natural prevention and healing properties.
Conscientious hygiene practices, a dental-friendly diet and modified lifestyle habits all can help you prevent decay. But diligence may not be enough — there are other possible factors you can't control or may find difficult to change. For example, you may have a genetic propensity toward certain bacteria that cause decay. You may have a condition like gastric reflux that increases the mouth's acid level. You may also be taking medications that reduce saliva flow, the mouth's natural acid neutralizer.
But if we know which of these indirect risk factors affect you, we can compensate with extra measures. If enamel strength is a problem we can topically apply fluoride; we can also reduce chronic bacterial levels with prescription rinses. If you have restricted saliva flow, we can attempt to modify your prescriptions through your doctor or prescribe aids that increase saliva.
The key is to investigate your complete risk factor profile through a thorough dental examination. Once we know everything about your mouth, life and health that increases your decay risk, we can put in place a balanced strategy of prevention and treatment just for you. Doing so will greatly increase your chances for keeping your teeth decay-free and healthy.
If you would like more information on preventing and treating dental disease, please contact us or schedule an appointment for a consultation. You can also learn more about this topic by reading the Dear Doctor magazine article "Tooth Decay: How to Assess Your Risk."