Posts for: April, 2021
By Ultimate Dental Studio
April 12, 2021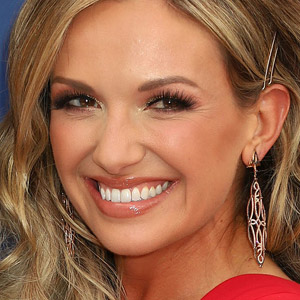 Performing for an awards show is a quite a feather in an entertainer's cap. So, up-and-coming country music star Carly Pearce was obviously excited when she gained a slot on last November's Country Music Awards. But an accident a couple of weeks before the event almost derailed her opportunity when she fell and knocked out two of her front teeth.
Fortunately, Pearce took quick action and, thanks to a skilled dental and medical team, was able to put her mouth back together before the show. Those watching her perform her hit single, "I Hope You're Happy Now," as she smiled broadly would never have known otherwise about her traumatic emergency if she hadn't spilled the beans.
Orofacial injuries can happen to anyone, not just entertainers. You or someone you love could face such an injury from a motor vehicle accident, hard sports contact or, like Pearce, a simple slip and fall. But if you also act quickly like Pearce, you may be able to minimize the injury's long-term impact on dental health and appearance.
Here are some guidelines if you suffer a dental injury:
Collect any tooth fragments. Dental injuries can result in parts of teeth—or even a whole tooth—coming out of the mouth. It may be possible, though, to use those fragments to repair the tooth. Try to retrieve and save what you can, and after rinsing off any debris with cold water, place the fragments in a container with milk.
Re-insert a knocked-out tooth. You can often save a knocked-out tooth by putting it back in its socket as soon as possible. After cleaning off any debris, hold the tooth by its crown (never the root) and place it back in the empty socket. Don't fret over getting it in perfectly—your dentist will assist its placement later. Place a piece of clean cloth or cotton over the tooth and have the injured person bite down gently but firmly to hold it in place.
See the dentist ASAP. You should immediately see a dentist if any tooth structure has been damaged, or if a tooth is loose or has been moved out of place. If you're not sure, call your dentist to see if you should come on in or if you can wait. If a dentist is not available, go immediately to an emergency room or clinic. With many dental injuries, the longer you wait, the more likely the teeth involved won't survive long-term.
A dental injury could happen in a flash, with consequences that last a lifetime. But if, like Carly Pearce, you take prompt action and obtain necessary dental care, you could save an injured tooth—and the smile that goes with it.
If you would like more information about dental injuries, please contact us or schedule a consultation. To learn more, read the Dear Doctor magazine article "The Field-Side Guide to Dental Injuries."
By Ultimate Dental Studio
April 02, 2021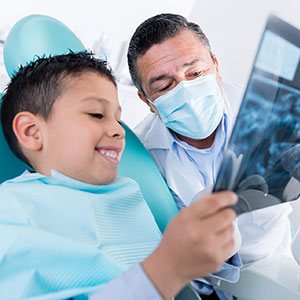 X-rays are so interwoven into dental care that we often don't think twice about them. Even so, we shouldn't take this invisible form of radiation lightly—regular exposure at high levels can affect the human body, especially in children.
The ability of x-rays to pass through tissue greatly improves our ability to diagnose tooth decay and other dental diseases. But x-rays can also potentially harm those same tissues. Because children are more sensitive to x-ray energy, they run a greater risk for cellular damage that could lead to cancer later in life.
In reality, though, these potential risks from x-rays are extremely low—so low, in fact, dental professionals regard their use as altogether safe for children. Here's why.
The ALARA principle. Dentists and other healthcare providers perform x-ray diagnostics based on a principle known as ALARA ("As low as reasonably achievable"). This means dentists only utilize x-rays to gain the most diagnostic benefit at the lowest amounts of radiation exposure. As such, ALARA guides both the development of x-ray equipment and the protocols involved in using them.
Equipment advances. Today's x-ray devices are safer and more efficient, restricting x-ray emissions to a single beam without scattering radiation into the environment. A child's radiation exposure is further lowered with the use of digital x-rays, which produce images in less time than conventional film. Because of these and other advances, children are exposed to less radiation during x-rays than what they typically receive in a day from the outside environment.
Safe practices. Following the ALARA principle, dentists are quite conservative in their use of x-rays in children. The most common means of x-ray is the bitewing, which captures images primarily of the back teeth that are more prone to decay. Bitewings, which require a lower x-ray dosage than a full mouth x-ray, are usually spaced at least six months apart or longer depending on a child's risk for dental disease.
The efficiency of modern radiographic equipment coupled with their judicious use has drastically reduced the amount of x-ray radiation to which a child may be exposed, thus lowering their risk of future health issues. The benefit for saving a child's teeth from disease is well worth their use.
If you would like more information on x-ray safety, please contact us or schedule an appointment for a consultation. You can also learn more about this topic by reading the Dear Doctor magazine article "X-Ray Safety for Children."