Posts for: April, 2018
By Ultimate Dental Studio
April 24, 2018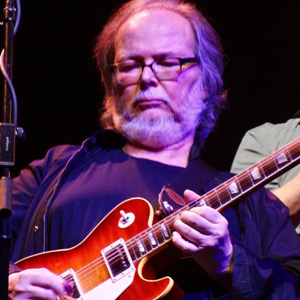 Fans of the legendary rock band Steely Dan received some sad news a few months ago: Co-founder Walter Becker died unexpectedly at the age of 67. The cause of his death was an aggressive form of esophageal cancer. This disease, which is related to oral cancer, may not get as much attention as some others. Yet Becker's name is the latest addition to the list of well-known people whose lives it has cut short—including actor Humphrey Bogart, writer Christopher Hitchens, and TV personality Richard Dawson.
As its name implies, esophageal cancer affects the esophagus: the long, hollow tube that joins the throat to the stomach. Solid and liquid foods taken into the mouth pass through this tube on their way through the digestive system. Worldwide, it is the sixth most common cause of cancer deaths.
Like oral cancer, esophageal cancer generally does not produce obvious symptoms in its early stages. As a result, by the time these diseases are discovered, both types of cancer are most often in their later stages, and often prove difficult to treat successfully. Another similarity is that dentists can play an important role in oral and esophageal cancer detection.
Many people see dentists more often than any other health care professionals—at recommended twice-yearly checkups, for example. During routine examinations, we check the mouth, tongue, neck and throat for possible signs of oral cancer. These may include lumps, swellings, discolorations, and other abnormalities—which, fortunately, are most often harmless. Other symptoms, including persistent coughing or hoarseness, difficulty swallowing, and unexplained weight loss, are common to both oral and esophageal cancer. Chest pain, worsening heartburn or indigestion and gastroesophageal reflux disease (GERD) can also alert us to the possibility of esophageal cancer.
Cancer may be a scary subject—but early detection and treatment can offer many people the best possible outcome. If you have questions about oral or esophageal cancer, call our office or schedule a consultation. You can learn more in the Dear Doctor magazine article "Oral Cancer."
By Ultimate Dental Studio
April 14, 2018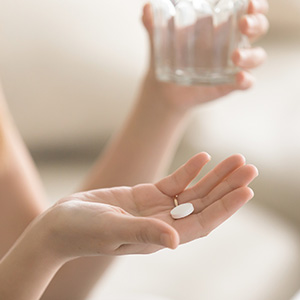 Because the mouth is one of the most sensitive areas of the body, we go to great lengths to eliminate pain and discomfort associated with dental work. Anesthesia, both local and general, can achieve this during the actual procedure—but what about afterward while you're recuperating?
While a few procedures may require prescription opioids or steroids to manage discomfort after a procedure, most patients need only a mild over-the-counter (OTC) pain reliever. There are several brands available from a group of medicines called non-steroidal anti-inflammatory drugs (NSAIDs). NSAIDs like aspirin or ibuprofen work by blocking the release of prostaglandins into the body, which cause inflammation in tissues that have been damaged or injured.
Unlike their stronger counterparts, NSAIDs have fewer side-effects, cost less and aren't addictive. And unlike opioids NSAIDs don't impair consciousness, meaning patients can usually resume normal activities more quickly.
But although they're less dangerous than opioids or steroids, NSAIDs can cause problems if taken at too strong a dose for too long. Its major side effect is interference with the blood's clotting mechanism, known as "thinning the blood." If a NSAID is used over a period of weeks, this effect could trigger excessive external and internal bleeding, as well as damage the stomach lining leading to ulcers. Ibuprofen in particular can damage the kidneys over a period of time.
To minimize this risk, adults should take no more than 2400 milligrams of a NSAID daily (less for children) and only for a short period of time unless directed otherwise by a physician. For most patients, a single, 400 milligram dose of ibuprofen can safely and effectively relieve moderate to severe discomfort for about 5 hours.
Some patients should avoid taking a NSAID: pregnant women, those with a history of stomach or intestinal bleeding, or heart disease (especially if following a daily low dose aspirin regimen). If you have any of these conditions or similar concerns, be sure you discuss this with your dentist before your procedure for an alternative method for pain management.
If you would like more information on managing discomfort after dental procedures, please contact us or schedule an appointment for a consultation. You can also learn more about this topic by reading the Dear Doctor magazine article "Treating Pain with Ibuprofen."